We love to keep you informed on the latest developments in the pet food industry with our own very special PET FOOD Science Magazine for the discerning pet food professional. You love science? So do we! We bring the latest discoveries, news, insider top tips and real life stories!
Latest Issue
A&E admission on the rise due to dog bites – special DANGER diet issue!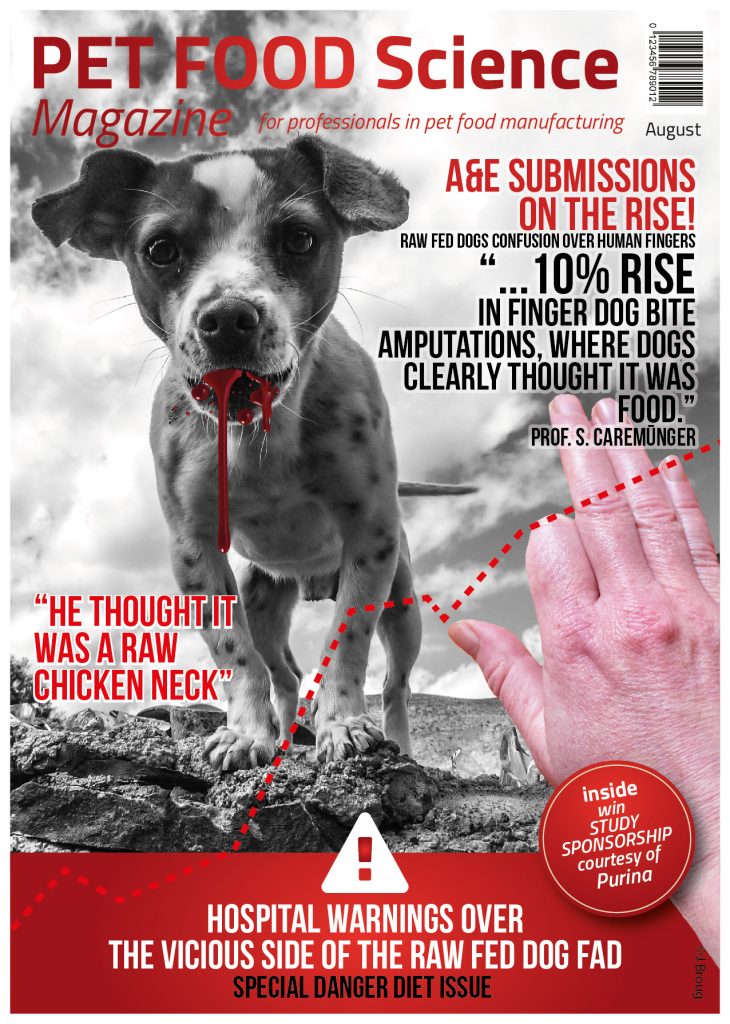 Latest Issue
Inside: Omnivore Proof – Photo reportage, One family's tragedy due to Salmonellosis plus regular feature Marketing Masterclass for the Pet food Industry; how to use words to your advantage – danger, science, research – without question!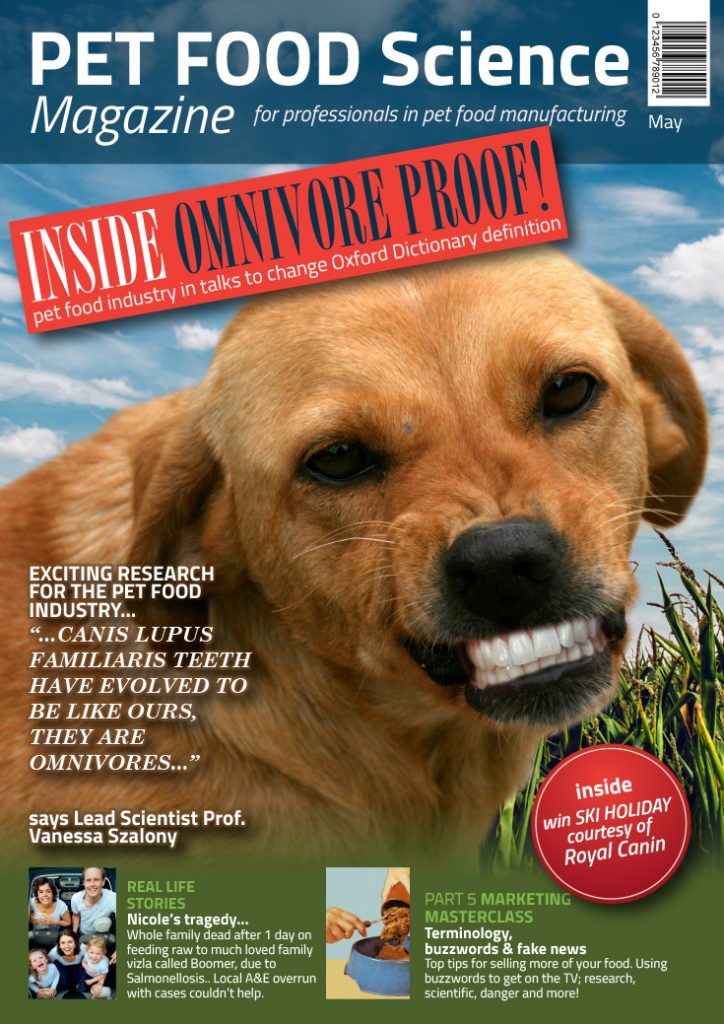 February 2015 Issue
GHOST TOWN – SECRET FINALLY DISCOVERED
Historian Prof Edger Pie discovers Craco, Italy was beleaguered by ravenous Raw Fed Dogs in 1963 making it a ghost town.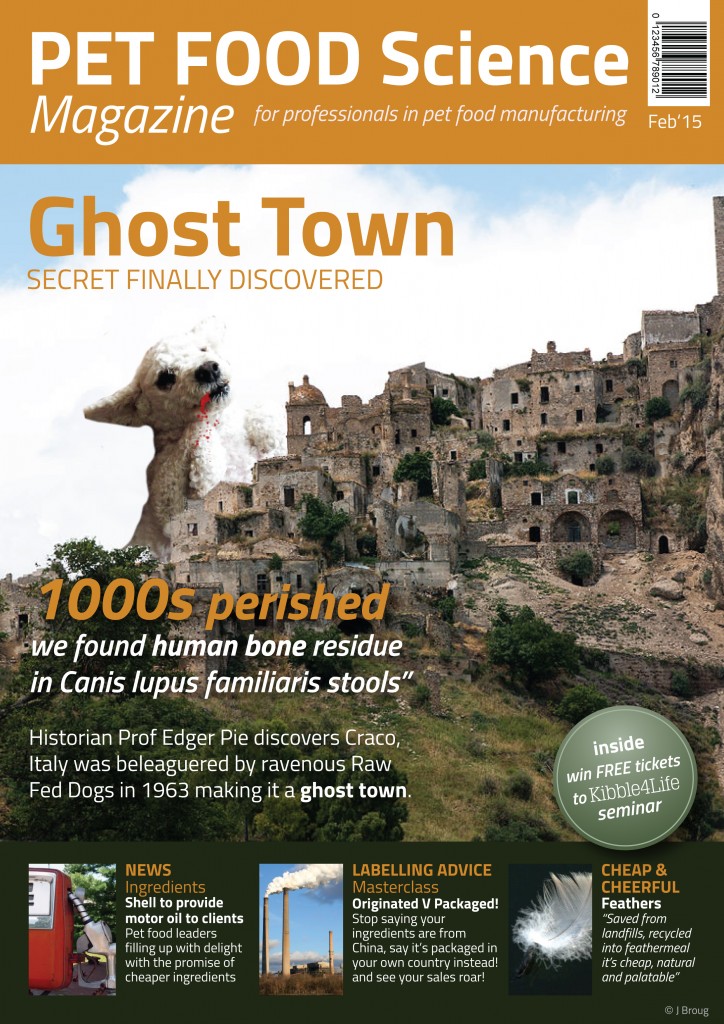 January 2015 Issue
Exclusive – Kiss of Death
looking at the study of Prof Dårlig-Mad with shocking statistics!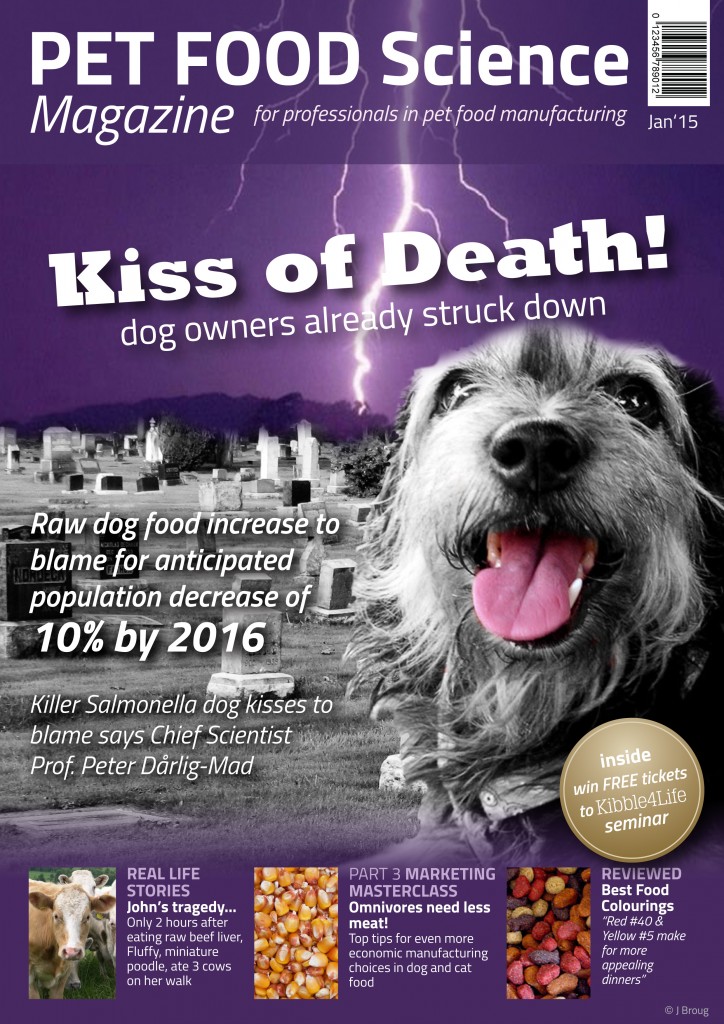 December 2014 Issue
World Exclusive: Finally Captured! Dog Hunting Wild Kibble